But we had a good time didn't we? And we did our bests too
[Kudos to Heart for spamming in the lobby and advertising our FB room
]
Ahhh, that was fun.

Anyways, I have some screen-shots to show:
Changing into our fam battle suits. [We had to use force on PeridoT because she refused to wear it…
but in the end, she gave in to peer-pressure -coughs-]


While waiting i caught something interesting, Classiemon can change gender!!!

And refused to wear the purple outfit…when threatened, he went off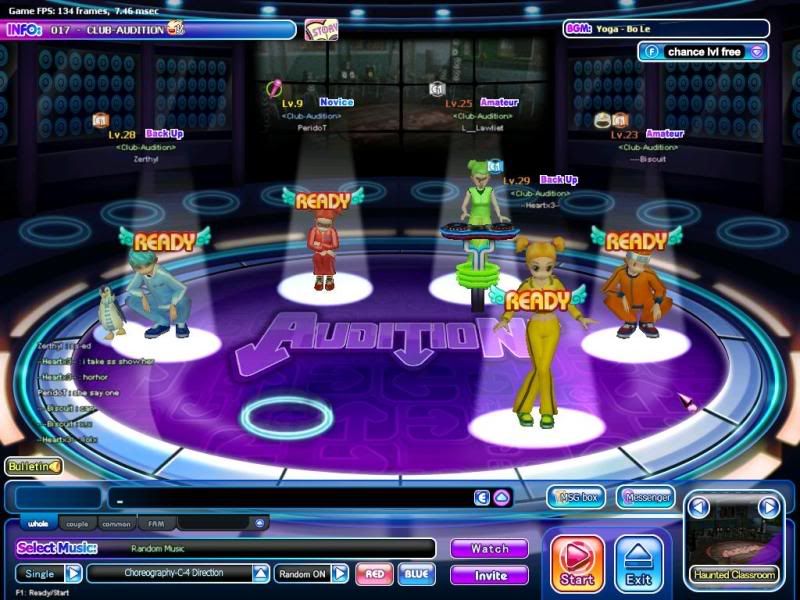 Okkay 1 2 3 4 Let's warm up before the battle and earn some more fp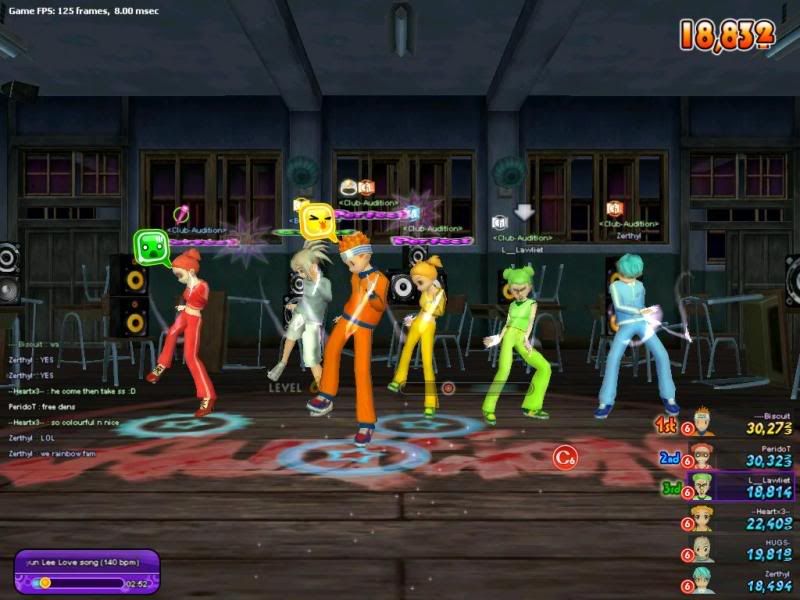 Measuring our legs, ''hmmm who has the longest legs''
Peri ''I think AuditionSEA has some underground secret treasures, let's dig for golds!''
-digging-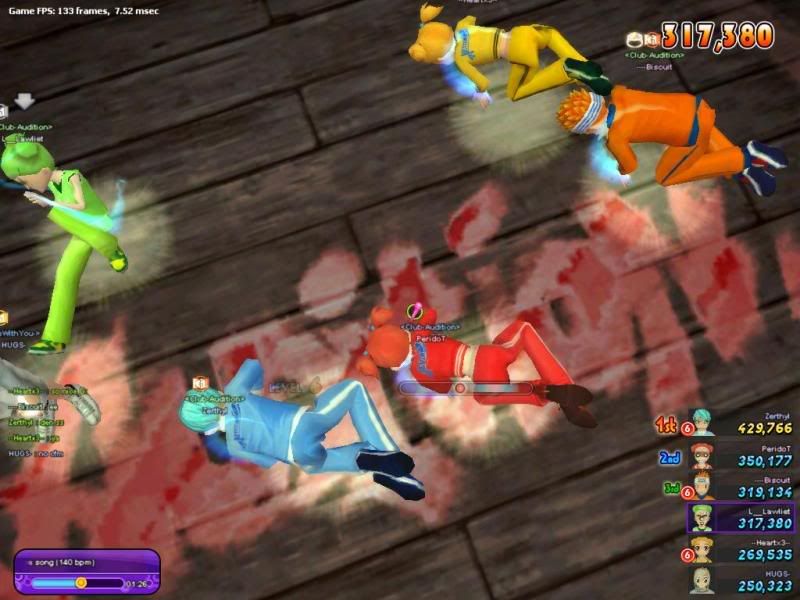 Ahh, after digging we have to clean up~ It's called AuditionSEA community service
-Mopping the floor with our heads-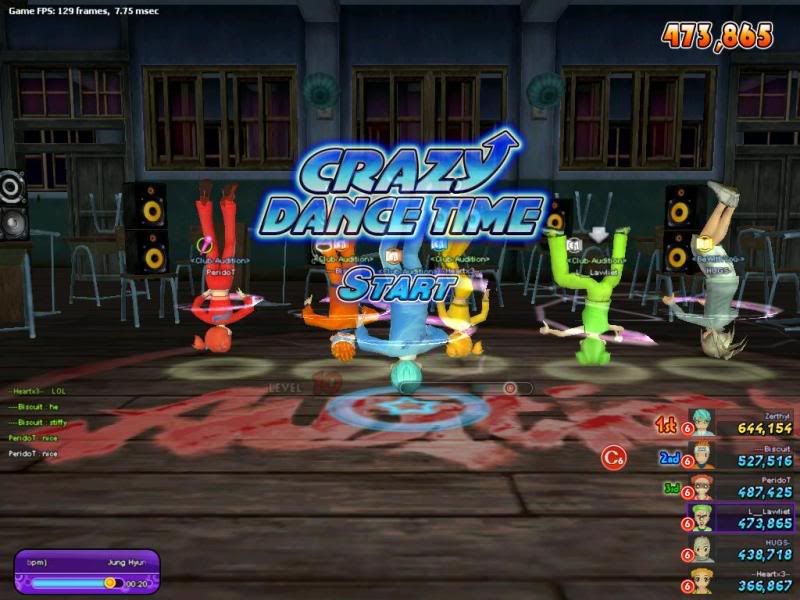 PeridoT: ''I want to win Air once!''...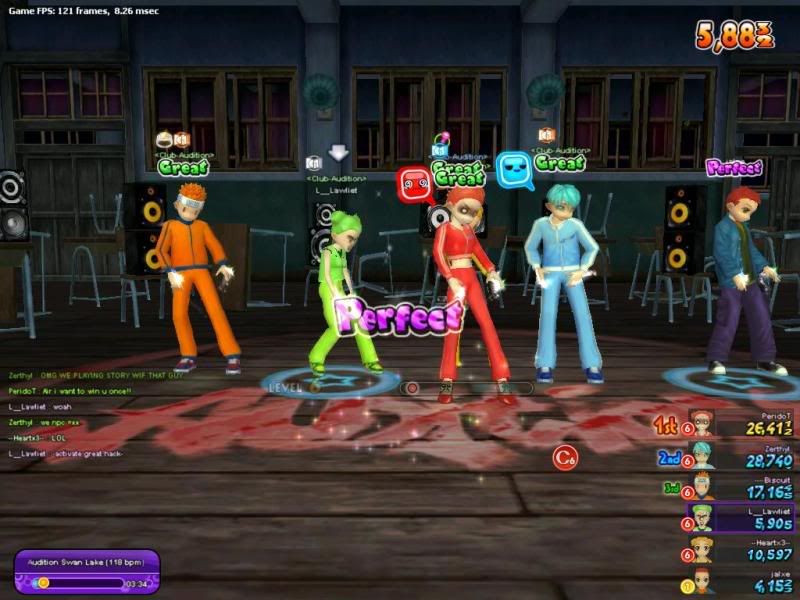 And so, driven by her determination, Perichan headed the for first place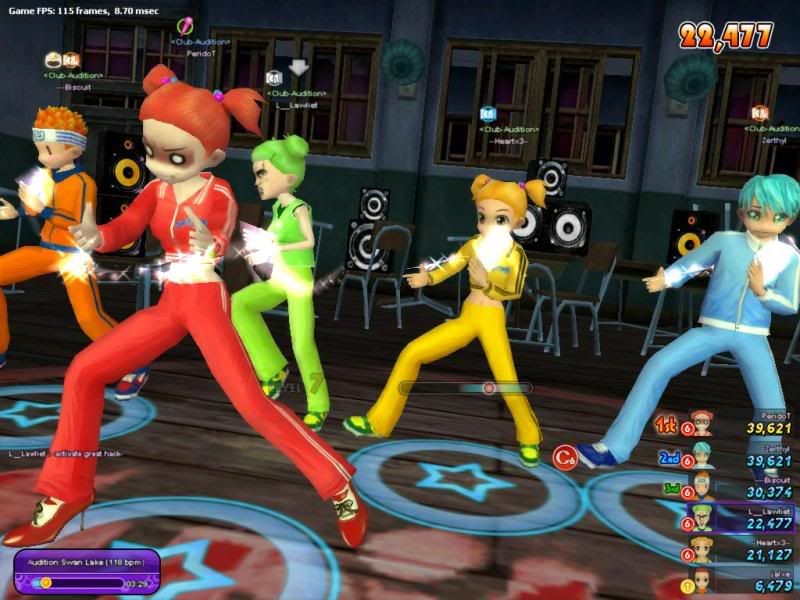 But in the end, Air took back the dance floor [so ungentlemanly]
-More mopping the floor- [We are not only forumer-friendly, but also environmental friendly too
]

The girls are bringing it on!
*Note Peri-chan and Nyah's Crouching Tiger, Hidden Dragon move*
This is when the server crashed lol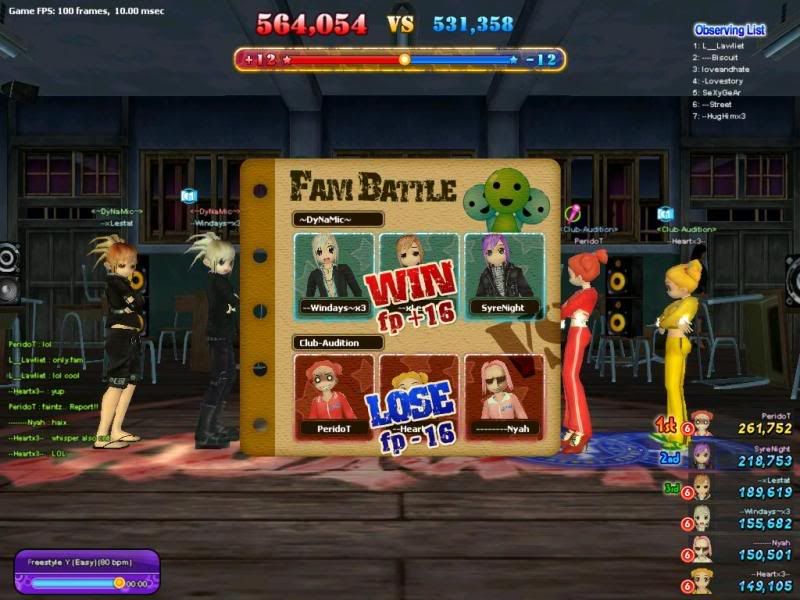 Good thing we didn't lose

We called back-ups, Saikou and Lemon came in. [Lemon agreed to wear purple after all that threats pwhaha
]
And also
You see anything/anyone out of place? -coughs-

We won 3 rounds, but i forgot to take ss, anyone has please share

Party's over, playing some random couple bp game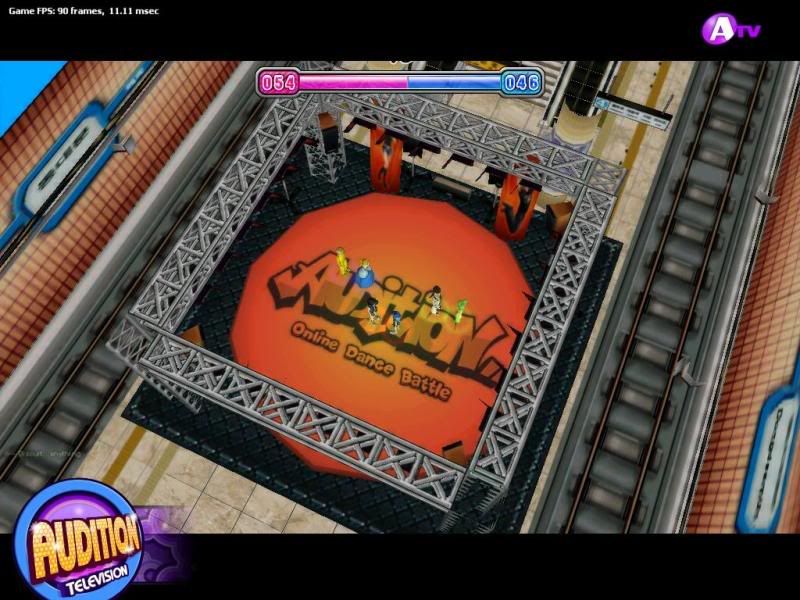 That's all~
—————————————————
End of report