Hello, it's CA reporter again,
Today we update you with the hottest and most scandalous news
First is the Fam scandal:
Love triangle has sparked between Musica, Biscuit[Pikazhu], and LLawliet where both Musica and Musica each competed for
Biscuit's attention (What a lucky guy!)

Scene 1:
Musica is forcing Pika to make a choice: either him or Lawlietdrella
Musica even went to the extend of fabricating self-praise/lies ''The sweet, cute, and innocent me''
But that didn't help.
Pika simply replied: 'I'm married'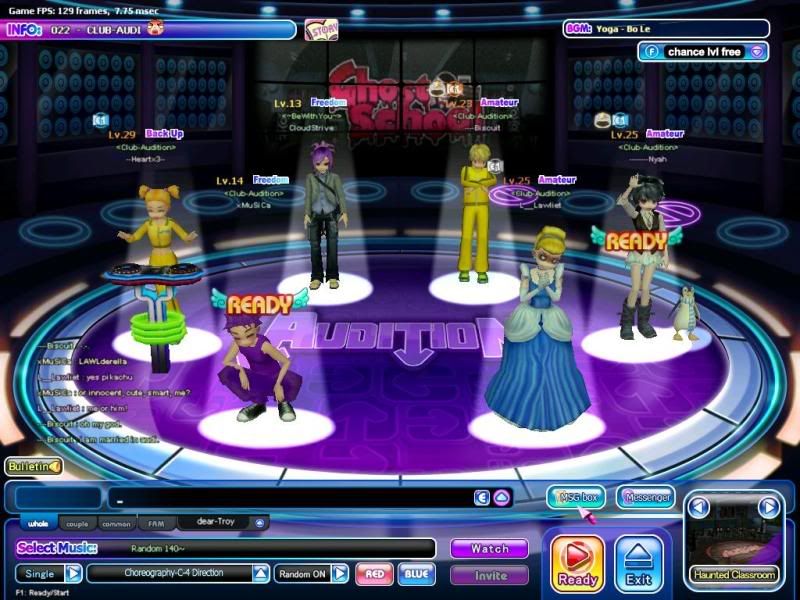 (So Pika doesn't want Musica is not because he's not ok with yaoi, but because of his marriage in the way??!!)

Scene 2: Seeing Musica's failure, Lawlietdrella made her advance toward Pika.
She even dedicated ''My Love is You'' song for him.
Sadly, even with her big big dress, Pika still doesn't see her in his eyes

-Heartbreaks-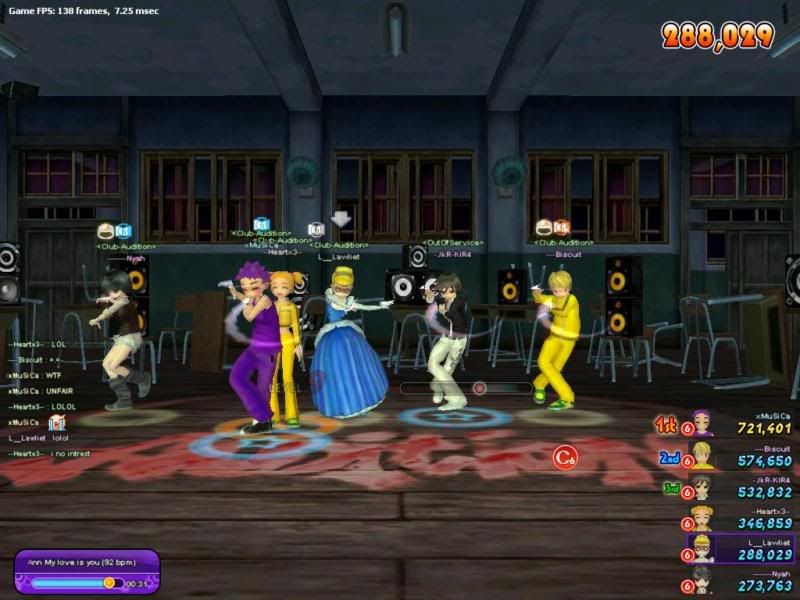 ——————————-
To sum up: Pikachu is a heartless pokemon. It's really hard to catch him unless you give him food.
''Pokemon! Gotta Catch Them All!''


——————————
OK, moving on.
Last Thursday was the first time we had our own fam channel.
Our business was doing well with GMs in the room.
We got some interesting photos to show.

First of all
You once thought Chillibread was a kind and nice person?
Hah! You were fooled!!!
Evidence:
A young boy with full of admiration and unrequited love for Chilli gave her flowers along with his bleeding heart…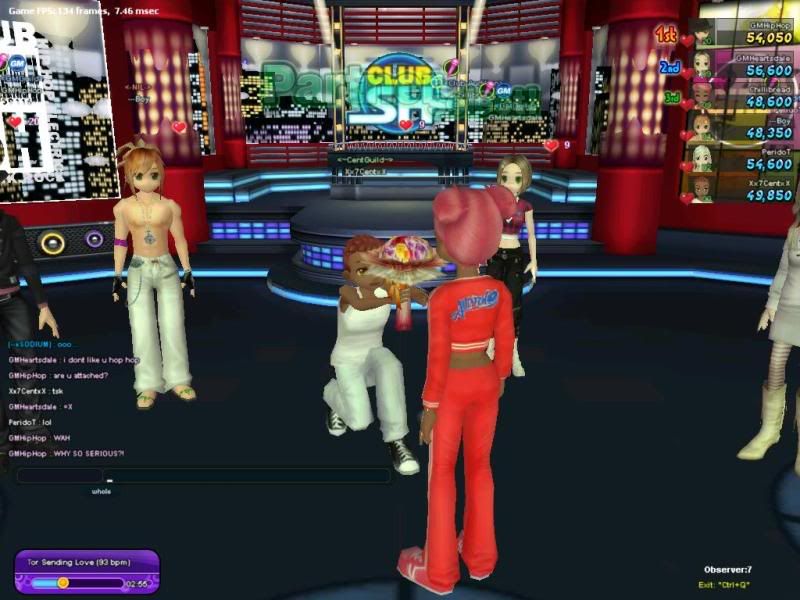 Yet, Chilli heartlessly and coldly rejected the poor boy

[She only likes rich men]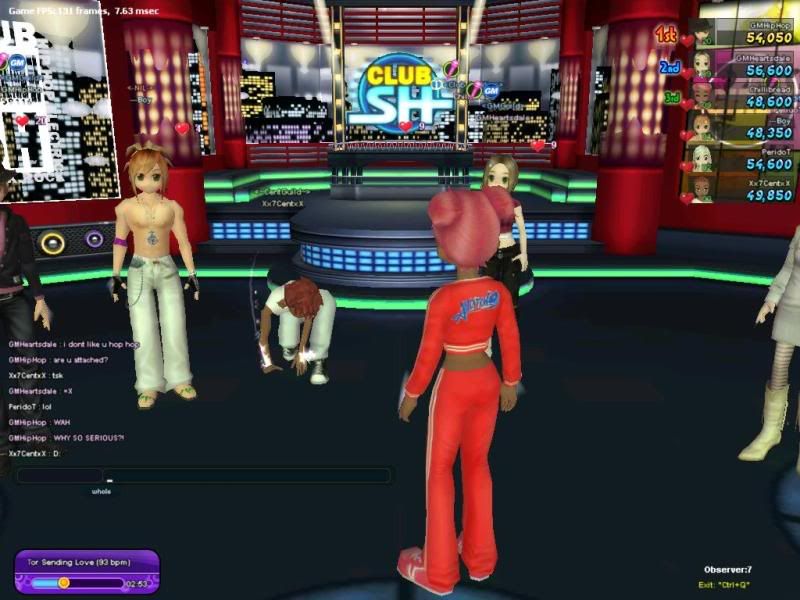 Note to the boy: next time come with a Ferrari and 5 carat diamond ring, Chilli might accept you
[Chilli, you're not hot and spicy Chillibread at all, you are HardColdBread]
Meanwhile, GMHipHop was hitting on GMHeartsdale,
but she did not want any of that: ''I don't like you HipHop''
GMHipHop responded with: ''Wah! Why so serious!''
[Meaning he just wanted to fool around with the pretty lady?!!
]

Men are dangerous dangerous creatures..
———————
Ok next is the long lost FujiKo has finally shown up and now she's hitting the dance floor.
And what's more!! AuditionSEA asked FujiKo to be the spoke-model for their products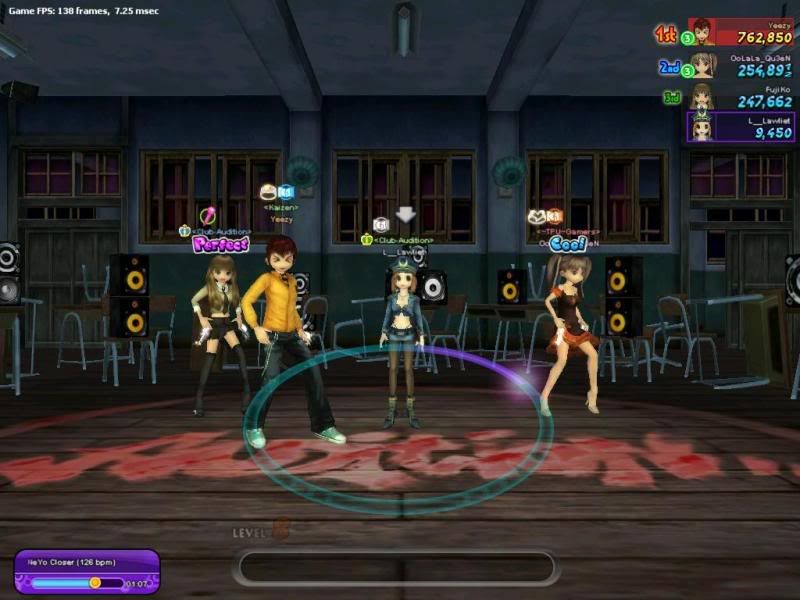 To all FujiKo's fans: now you get to see the beloved FujiKo everytime you log in Audi
[You just can't miss the thing popping up at your face..
]

———————-
This week's question to ponder: ''What is Musica's gender?''
We are puzzled by this too.
Last week he admitted that he's gay. And then he was seen turning on fangirl mode for Saichan
And now Musica and Saikou are having father x son relationship.
Due to the explicit content we decided to censor some parts to prevent polluting young children's minds.

But we assure you, the rest of CA is normal. Those two are just special cases -coughs coughs-
————————
We had made a major discovery today!! [well, for us noobies]
We can vs ourselves!!!!
Still don't believe?
Evidence here: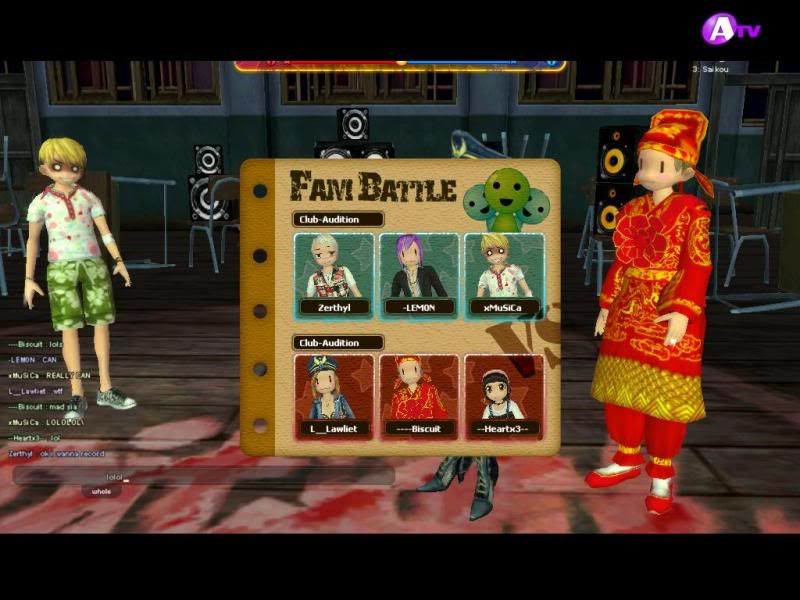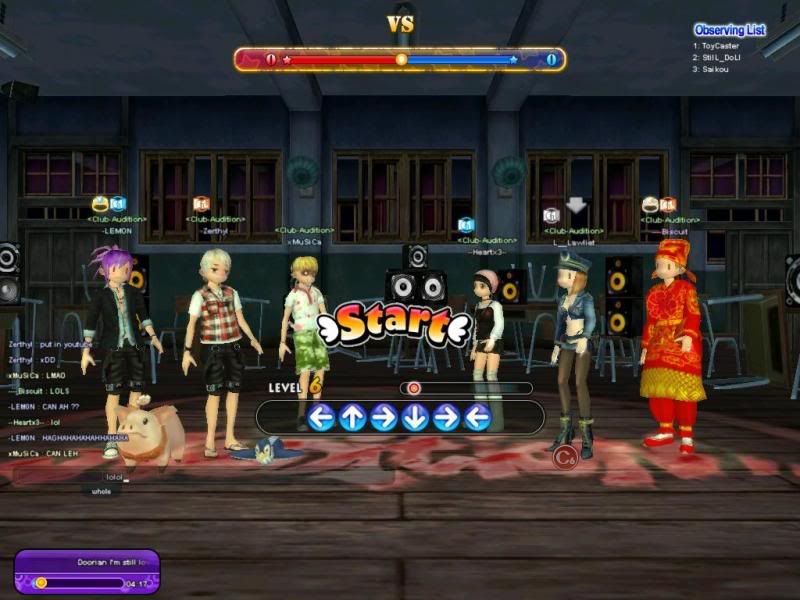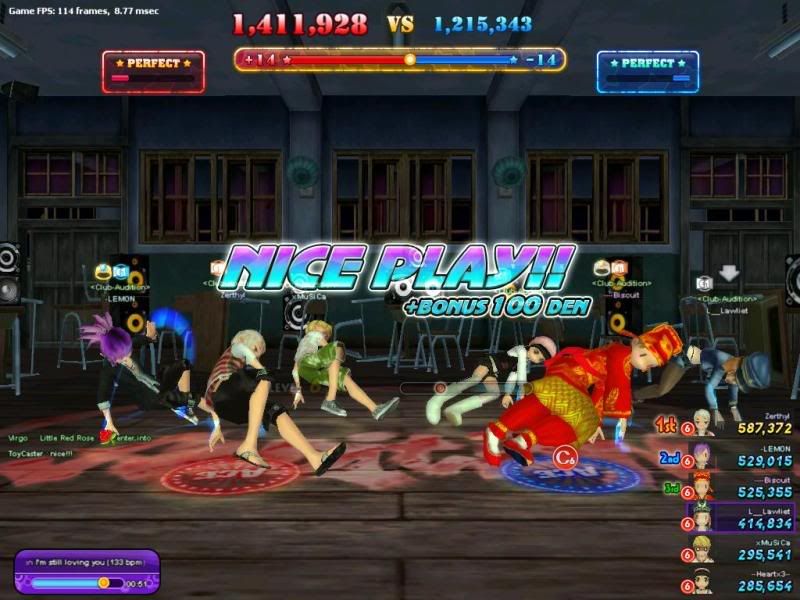 Apparently, the fam points and the win/lose ration remain the same, but the win/lose amounts do increase.
It's fun! try it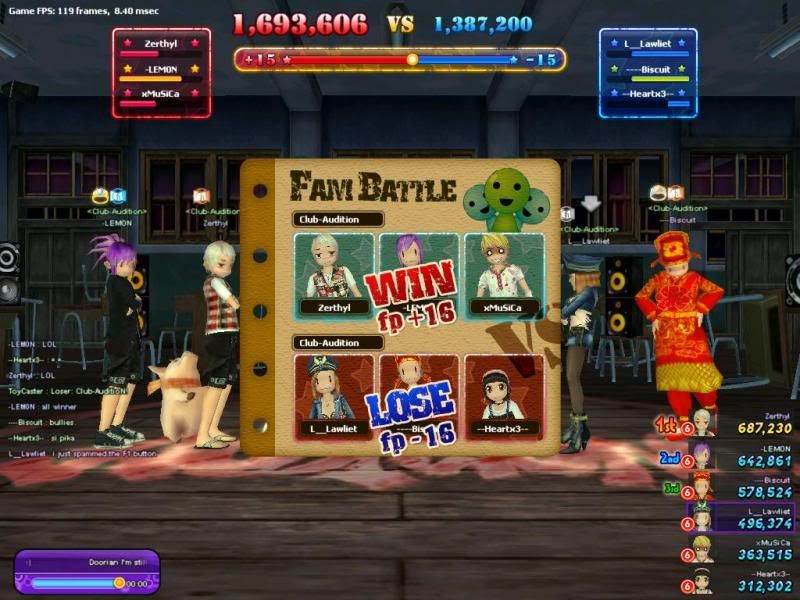 ————————-
Our fam points increased significantly thanks to all those fam battles.
Of course we also lost.
But to keep our ego and the impression that we are pros,
we only mention the times we won only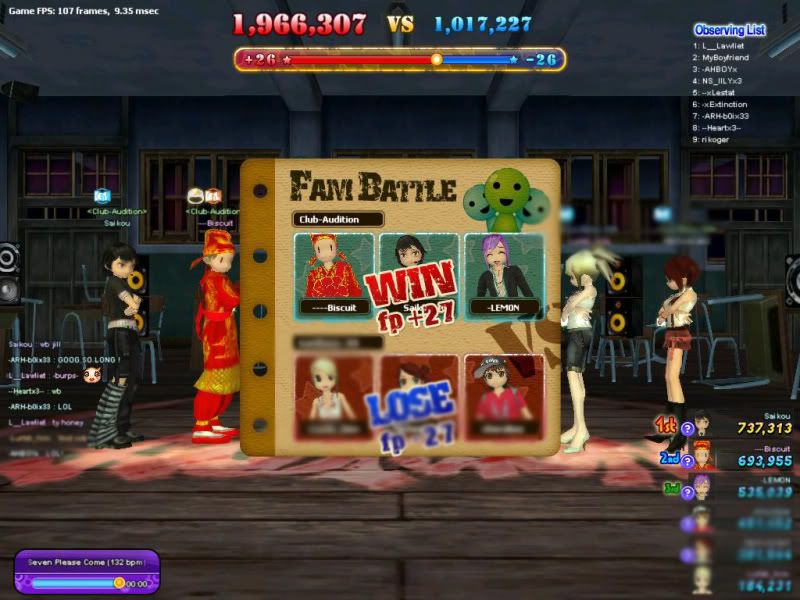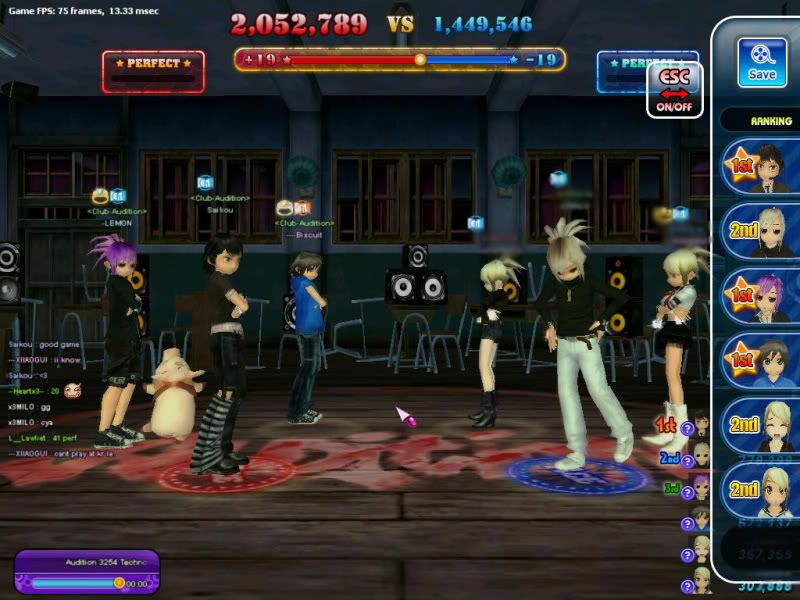 ————————
End of report
That's all for today.
See you next time