Sorry for the interruption. It's CA reporter again bring you an urgent news.
It has came to our attention that Hook, a member of CA, is repeatedly messing up the FAM bank.
Notice that this is a serious offense towards the CA community, especially those contributed to create a nice FAM amount.
Hook has been warned several times, yet he still fails to acknowledge his mischievous actions.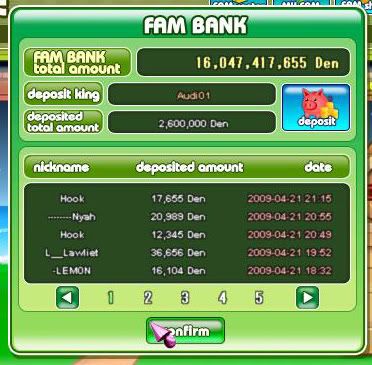 Therefore, we have put a notice on the FAM bulletin board.
WANTED HOOK DEAD OR ALIVE
SERIAL FAM BANK KILLER

The victim: LLawliet, this morning LLawliet was feeling generous. Hence, she took out the calculator to figure out the exact amount to donate to the FAM sphinx in order to make 66666 at the end. [This is a rare moment because LLawliet is well-known for her stinginess, so she rarely donates to the FAM]
She also warned Hook that if he messes the FAM bank up again, she would bring this serious matter to the supreme court.
Yet, as soon as Hook came in, he quickly changed the FAM amount not forget to say a few words to the poor victim
''I mess the fam bank k , bye''
See how Hook actually enjoy doing this ;wild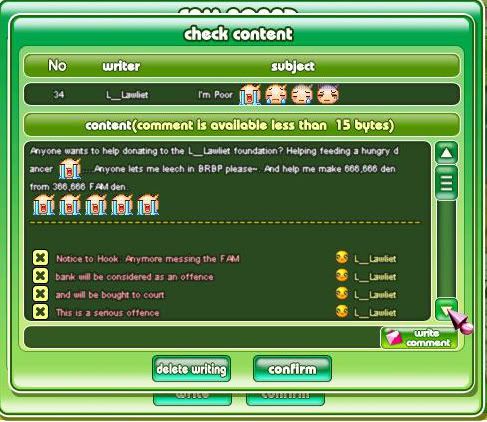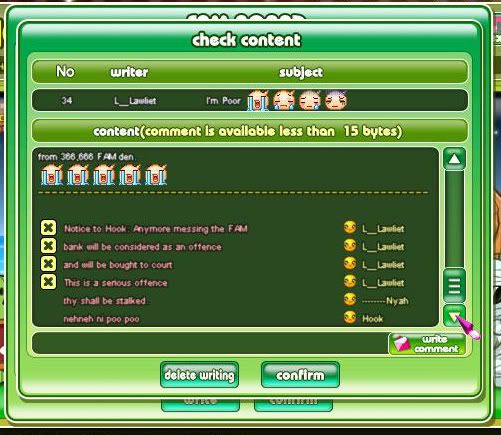 The very angry LLawliet, already in her boxing gloves ready to hunt down Hook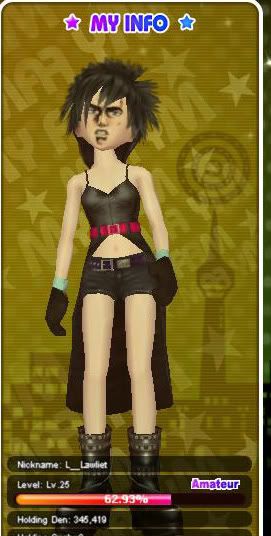 The victim: Nyah is the first victim and now she has formed a Hook Hater Club [HHC]
Anyone interested in joining please leave your message on the board. From now Nyah has swore on her audition life that she will train hard to be a professional stalker [she was deeply humiliated when Hook told her that she 'a noob stalker']
Nyah's target now is not stalking the mods or gms anymore but rather Hook.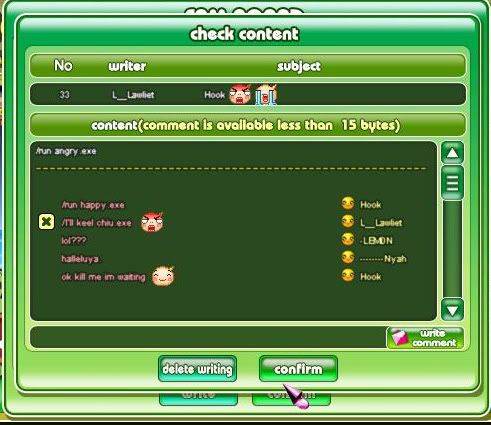 The victim: Heart is also one of the many Hook's victims. She has donated her hard-earned money to the FAM bank to make the nice 000000 digits at the end only to see that her effort was wasted.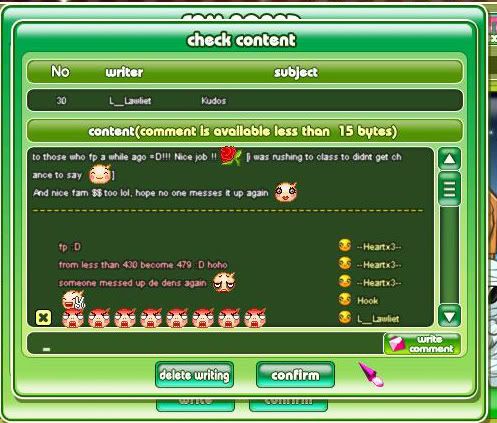 Heart is very emotional and depressed right now. Last time we interviewed her, she was seen wearing a yellow outfit—she believed that she could talk to the banana king.
The soon-to-be-psychopath-Heart.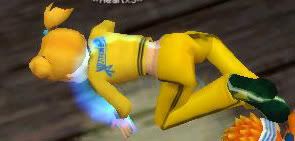 Unless Hook is caught and severely punished, Heart will never return to her normal self.

HOOK IS A SERIOUS CRIMINAL
LET'S STALK HOOK WHENEVER WE SEE HIM UNTIL HE WISH HE HAS NEVER BORN!!!!!!!

Right now Hook is on the loose and he may strike at any moment, so CA members must watch out
The criminal is hiding so we failed to get his picture, please come back for more updates
——————————————
End of report
—————————————-
Advertisement…